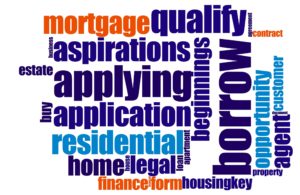 Applying for and securing a mortgage can be confusing and time-consuming, and there are several reasons why a mortgage broker is better than a bank for home loans. Keep in mind that offering a mortgage is just a small part of the services provided by your bank; a mortgage broker specializes in finding the right mortgage for their client and arguably has a more accurate overview of the mortgage industry. And all brokers are required to be licensed and undergo rigorous training to ensure they are providing the best service.
A mortgage broker is basically a professional that has the expertise to shop for the best deal for their client, as they aren't tied to a specific lender. It means that home buyers can be assured of getting the best possible deal; quite possibly a deal that they wouldn't have been able to secure from their bank. Mortgage brokers often have access to wholesale mortgage rates, which can be lower than the rate offered by your bank.
Because a mortgage broker has a complete understanding of the options available, they are often in a better position to help a buyer with a low credit score, or other factors making it difficult for them to be approved for a loan. Working with a broker means that your application information is analyzed before it even goes to the lender, potentially avoiding delays or problems.
And using a mortgage broker can save you time too. Checking with different banks to secure the best possible terms can take longer than you think, and can be a frustrating experience. The role of a mortgage broker is to do all that legwork for you and present you with the results, allowing you to make an informed decision. Applying for a mortgage comes with copious amounts of paperwork, and another advantage of working with a broker is that they will take care of much of the often confusing paperwork for you.
Working with a mortgage broker makes sense, whether it's your first home or you consider yourself a home buying pro and can make the process a lot smoother.