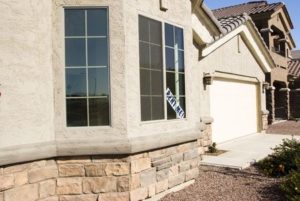 Many people invest in real estate as a way to grow their assets and plan for the future. It's common for people to rent out homes or buildings as a way to generate passive income off of their investment or to park money while the property appreciates.
In any event, investing in this way creates the need to manage the property. This is where property management companies come into play. They can help real property owners manage their investment and take the headaches out of property leasing.
What are Property Management Services?
When an investor or property owner leases their building or house, there are ongoing maintenance and administrative tasks that need to be performed. These could be things like fixing issues with the property, maintenance work like mowing the lawn or snow removal, and administrative tasks like billing and work order recording.
Needless to say but all of these tasks add up to a full time job for a property owner. They can easily become unmanageable if the owner already has other commitments or has more than one property to think about. Property management companies do all of that work for the property owner for a fee. They handle communication with the tenant, work orders, maintenance, and other tasks so the owner doesn't have to worry about them.
How much do property management services cost?
The cost for management services varies depending on the type of property as well as the services a company offers. In general, the management company may charge a percentage portion of the monthly lease amount as a fee for services. Other businesses may charge a flat rate each month regardless of rental amount.
Are Management Services worth it?
This is sort of subjective, however a good management company can make your rental property run very smoothly. This is especially true if an owner does not have any prior experience owning and leasing real property. A good management company can make the whole endeavor less stressful and more profitable.
Overall, it is best to at least consult with a management company to see if their services would benefit you or your business.